10 Things a person should avoid doing if you have fibromyalgia
Fibromyalgia condition is commonly seen in people of different age group. Some actions of the person can be responsible for complicating the condition of fibromyalgia.
The symptoms of fibromyalgia can be different from one person to another. So it is very important to first understand your condition.
Gather more details on what works for you and what you should be avoiding. If you identify something is bothering you, then you should take necessary steps to avoid such things to get a clear mind.
Some people have the curiosity to try out new things to see if that can be helpful for them. When doing it they are not sure when to stop if it is not working for them. They end up complicating their problem.
1- Avoid doing unplanned items
Planning your work is very important. It may not be very easy to do many things at a time.
Some people especially women who are highly responsible take care of many things in their family. While doing so they forget about their body condition and stress so much.
This can lead to complications in the body and they end up giving no rest to their body.
When you have fibromyalgia condition, consider doing things by having a list in your hand. Avoid doing things that are on the list.
2- Avoid wrong people
Mingling with wrong people can be dangerous. Some people will not understand the pain that you undergo. They either demotivate you or speak to you in such a way that you are incapable of doing something.
You have to be strong by yourself and avoid the company of wrong people who don't give any value to you.
3- Stop explaining yourself
You may find it difficult to do something. But it is not necessary that you should be providing an explanation to everyone. Just say that you can't do it and walk away.
If you start to explain things to them, not everyone will understand you. It is better to avoid such situations and move on.
4- Forget your past
Some people live more with their past. It is fact that you would have been a capable person in the past.
But the fact is that you have to accept the incapability on certain things and have a positive attitude towards the things that you are still capable.
Worrying about the past will not strengthen you in any aspect. Just wipe it off and walk you can do for the future.
5- Don't be jealous of others
When you look at people who are doing so many things in their life, it is quite obvious that you will be jealous thinking about your incapability.
You have to have something in mind that you are always special. There will definitely be something that you can do which they can't do.
After all, everyone has limitations on what they do. In some way or the other, they may not be able to do something but you will be able to do. Think about it and move on.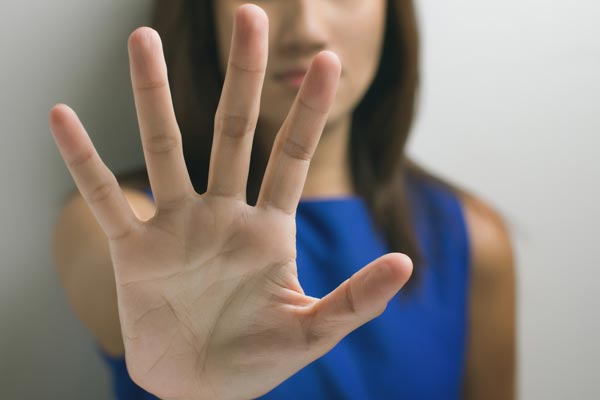 6- Stop worrying about perfection
You would have been a perfect person in the past. But due to your inability, your perfection level would have gone low. But there is nothing to worry about it.
You can still bring perfection to the things that you are currently capable of doing.
Ignore the fact that people around you are in perfect and think that you should be perfect on the things that you are capable of doing.
7- Avoid alcohol consumption
High alcohol consumption is something that people with fibromyalgia usually do.
There are several reasons for it. Alcohol provides them a state where they will be able to forget things and move on easily.
Also, the other fact is that people, when they find difficult to sleep with fibromyalgia pain consume alcohol to get good sleep. But this is something that should be avoided.
When alcohol goes away from the bloodstream, it leads to a wide-awake state where you find it very difficult to sleep.
In some cases, during such situations, people also experience more pain in their body compared to the normal state.
8- Keep exercises in limits
People are very much focused on getting a relief from their fibromyalgia symptoms. In order to do that, they take various steps out of curiosity. One such step is to do exercises.
Considering the fact that exercises are very good to keep the body fit, it is also important to know that it should be kept under limits. Too much of exercise beyond your capability can create further complications leading to other problems in your body.

9- Stop comparing yourself to others
Fibromyalgia is something more to do with a mind for some people compared to their body. When people get fibromyalgia they naturally develop anxiety and stress in their mind.
The depression is also increased leading them to get confused about little things. Some people start to compare themselves with others thinking that others are capable of doing something but they are finding it difficult to even move from their place due to severe pain in their body.
For every person, there will be bad times but you have to be strong and self-motivated to overcome bad times.
10- If something is not okay express it
People have a bad habit of not expressing what they actually think in their mind. It is okay to express if something is not right.
If you have someone by your side, it is good to express the suffering that you undergo. They may not be able to cure it for you but they will be able to support you or help you with the burden.
It is also said that when the pain is expressed to someone the pain level psychologically reduces.
Your lifestyle may be different to that of others with the symptoms of fibromyalgia but when you do things in the right way with the good amount of self-confidence, you will be able to lead a happy and peaceful life.
Some small changes to your life can be very helpful in suppressing all your problems and provide you a good quality of your life.
The article infograph