Citalopram for fibromyalgia
Fibromyalgia patients may have a promising future with the treatment of Antidepressant Citalopram
Fibromyalgia is a condition which affects the muscles and soft tissues. It causes chronic muscle pain, fatigue, sleep problems, and painful tender points or trigger points, which can be relieved through medications, lifestyle changes, and stress management.
While treating fibromyalgia, doctors turn to a wide variety of medications to relieve symptoms that include pain and fatigue as well as depression.
Antidepressants have been studied for fibromyalgia and have shown to help improve fibromyalgia symptoms. Antidepressant drugs are also used to treat people suffering from fibromyalgia.
These antidepressants drugs help regulate certain chemicals in the brain, called neurotransmitters, that are implicated in various fibromyalgia symptoms, including muscle pain, sleep problems, and fatigue.
There are three classes of antidepressants drugs. It includes Tricyclic antidepressants, Selective serotonin reuptake inhibitors (SSRIs), and Selective serotonin and norepinephrine reuptake inhibitors (SSNRIs).
During the 19th Annual Meeting of the American Academy of Pain Medicine, experts have reported that citalopram, an antidepressant under the class Selective serotonin reuptake inhibitors (SSRIs) helps in improving fibromyalgia symptoms.
What is Citalopram?
Citalopram is an antidepressant drug used to treat depression. It was approved by the U.S Food and Drug Administration to treat major depression in 1998.
It is believed to improve a person's energy level and feelings of well-being. Citalopram is known as a selective serotonin reuptake inhibitor (SSRI).
This medication works by helping to restore the balance of a certain natural substance (serotonin) in the brain.
Does Citalopram work on fibromyalgia patients?
A study conducted at the Medical University of South Carolina in Charleston, United States, evaluated the use of citalopram in 22 patients suffering from fibromyalgia.
The fibromyalgia patients were asked not to take any medications for pain, sleep or depression for a week. After the week, these patients were treated with 20 mg to 40 mg of citalopram a day for six weeks.
The patients were not allowed to take their usual medication during the time frame. However, they were provided with hydrocodone 5 mg/acetaminophen 500 mg twice daily as a rescue medication.
The results showed significant improvement in the patients. The study found out that both depressed and non-depressed fibromyalgia patients reported significant improvement.
A total of 42 percent of the change in pain was attributed to changes in depression, while the rest 58% attributed to other factors.
The study concluded that citalopram is effective in making changes in the symptoms of fibromyalgia.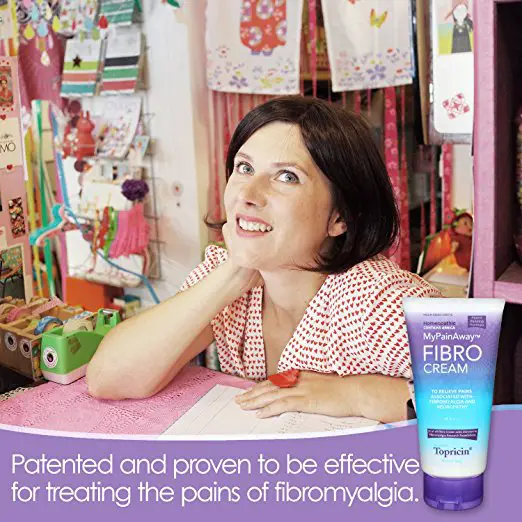 Check the prices for bestseller Topricin FIBRO Pain Relieving Cream on Amazon
How does Citalopram work?
The brain cells called neurons release a number of chemicals which stimulates other neurons. It leads to electrical impulses which result in many functions controlled by the brain.
Serotonin is one such chemical in the brain. Once serotonin is released, it stimulates other neurons and is then taken back into the neuron cells and recycled.
Selective serotonin reuptake inhibitors (SSRIs) like citalopram increase the amount of circulating serotonin available in your brain. This may help the symptoms of depression or panic disorder in some people.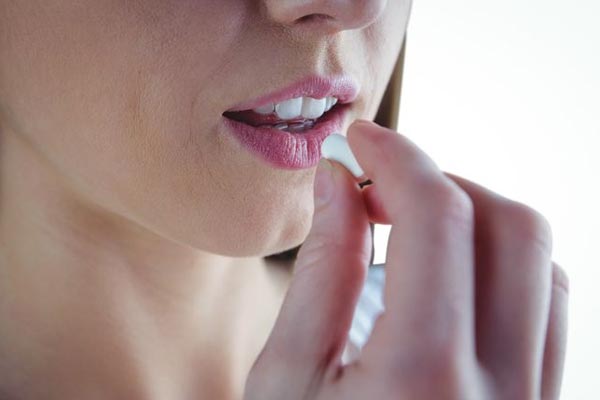 Citalopram Dosage
It is important to understand how much of citalopram should be consumed by a patient. For depression, experts recommend a usual dose of 20 mg a day for an adult. This amount is likely to be increased to a maximum of 40 mg a day by your doctor.
The starting dose for a panic disorder is recommended at 10 mg a day for the first week and 20 mg to 30 mg a day. It may be increased to 40 mg a day by your doctor.
For elderly patients, the citalopram medication dosage is 10 mg to 20 mg a day. It is important to note that children and adolescents under the age of 18 years should not be treated with citalopram.
Side effects of Citalopram
Some of the side effects of citalopram include:
Nausea
Dry mouth
Loss of appetite
Tiredness
Drowsiness
Sweating
Blurred vision
Yawning
These are some of the side effects caused by citalopram medication. It is important to consult your doctor if you experience any of these side effects.
It is also important to note that citalopram medication may increase serotonin which causes a condition called serotonin syndrome or toxicity.
However, this condition is rare. The risk of getting this condition increases if you are on other medication too.
Therefore, it is important to let your doctor know what medication you are on before taking any citalopram.
Here are some of the symptoms of serotonin syndrome:
increased heartbeat
hallucinations
loss of coordination
severe dizziness
severe nausea
severe vomiting
severe diarrhea
twitching muscles
unexplained fever
unusual agitation
If you experience some of these symptoms it is important that you see your doctor immediately.
One may also experience allergic reaction due to citalopram medication although it is very rare.
The allergic reactions may include rash, itching, swelling of the face, tongue, and throat, and breathing trouble.
When not to take Citalopram medication
Here are a few things one should remember before going into citalopram medication.
Do not take citalopram if you are expecting or breastfeeding
Do not stop taking citalopram medication on your own
Do not take citalopram if you have any kind of liver or kidney disorders
Do not take citalopram if you have a heart condition
Do not take citalopram if you have epilepsy
Do not take citalopram if you have sugar diabetes
Do not take citalopram if you have glaucoma
Do not take citalopram if you have ever had a bleeding disorder
Do not take citalopram if you have ever had mania.
Do not take citalopram if you are being treated with electroconvulsive therapy (ECT).
Do not take citalopram if you have allergic reactions
It is, therefore, important for you to let your doctor know about any kind of conditions that you may have or had or any kind of medical history.