Surprising benefits from Epsom salt for fibromyalgia condition
It has become quite common to explore more about the home remedies for fibromyalgia symptoms.
There are many types of researches going on all over the world to find out the exact cause of fibromyalgia and also the remedies for the same.
However, a recent study has provided surprising results in terms of the findings it has made.
During the researches, scientists already found out that c deficiency can be one of the main reason for fibromyalgia.
Though it is not sure, there are some best effects seen in patients who are soaked in Epsom salt.
Positive aspects of Epsom salt
It is not just for fibromyalgia but Epsom salt is used for many other home-based remedies that people usually go for.
There are many good aspects in Epsom salt which gives good healing to many health problems.
Epsom salt can be otherwise known as magnesium sulfate. There are also other names like Epsal, Magnesium-Rougier or Mag 2 in which Epsom salt is called.
As the usage of Epsom salt in increasing among the people, this is now available for purchase in the form of crystals, suspensions, powders or ointments.
Usually, people use Epsom salt to fight the problems that they have with constipation.
Also for some people, if they have severe muscular pain, Epsom salt can be used to get a good relief from muscular pain.
It is highly advisable to first go to your doctor to know about the usage of Epsom salt as it is a laxative.
People are gaining experience in using Epsom salt for day to day healing activities and that has also provided good results to them.
Relating Epsom salt and fibromyalgia
Fibromyalgia is a condition where patients are also allowed to do some home based remedies to find a relief from the chronic pain that they have.
Based on a recent study, the scientists have found that Epsom salt can help with the symptoms of fibromyalgia in healing the problems.
Due to the high magnesium content in Epsom salt, when it is used for bathing or other purposes, the patients with fibromyalgia get a great relief.
Especially when they use it in the affected part, they are finding a good reduction in pain and use it as a remedy for their fibromyalgia conditions.
In a recent research made in Minnesota, it was found that people with fibromyalgia are found to have magnesium deficiencies causing severe chronic pain in their body.
In order to improve the quality of their life, the scientists suggest usage of Epsom salt in their day to day activity or even during their tough days.
A research was carried out where people with fibromyalgia were given a spray bottle with contents rich in magnesium and they were asked to use it twice a day.
Within few days their fibromyalgia condition was suppressed and they started to experience fewer symptoms.
Doctors suggest about the positive aspects of Epsom salt and advice the patients to use it on a regular basis.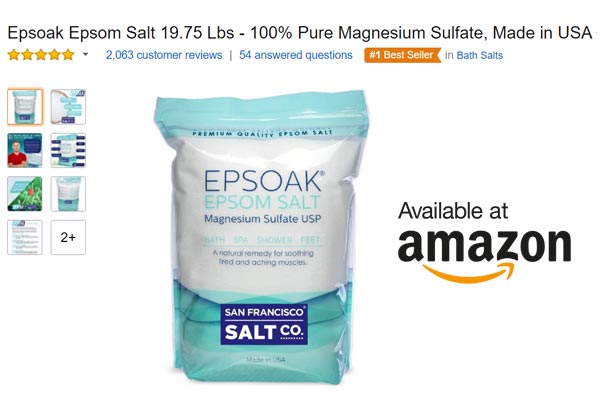 Using Epsom salt for fibromyalgia
It is not just fibromyalgia but Epsom salt can be used as a remedy for various conditions in the body.
Common problems in the human body that can be easily treated with the help of simple exercise.
For some specific problems, it is highly important that you go for special medication or home-based remedies which is the natural way to treat disorders.
But before you go for any such remedy it is highly advisable to consult your doctor to gather more details on the approach you take to sort out your problem.
There are many benefits associated with Epsom salt. The researchers have shown interest in studying Epsom salt in deep to know the benefits and to explore how it can be used for fibromyalgia symptoms.
As a home based remedy, Epsom salt bath can be taken by people who have a problem with fibromyalgia.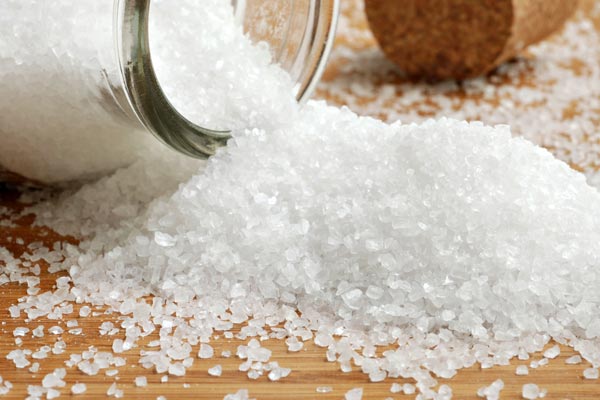 This will help to increase the magnesium content in the body evading the deficiency that they have.
Apart from the relief that people get by using Epsom salt, the researchers have also found that it increases the muscle strength helping the patient get good relief from muscular pain as well.
If on a regular basis Epsom salt is used, it is proved to provide good relief from other facts like stress that constitute to fibromyalgia.
Sleeplessness is also another main reason why people are easily exposed to fibromyalgia.
When people take bath from Epsom salt, it increases the magnesium in the body and that will also help in getting proper sleep.
Other benefits of Epsom salt
Apart from the remedy that Epsom salt provides for fibromyalgia condition, it also provides great relief for other problems in the body. Some of the other benefits are as listed below:
Reduce muscular pain on regular usage
Helps with stress management which is the main constituent for fibromyalgia.
Evades the tiredness that you have in the body and provides freshness.
Good against magnesium deficiency in the body.
Helps in reducing soreness
Provide relaxation to the body.
Controls sleeplessness and provide provision for deep sleep.
Minor inflammations and muscle aches can also be treated with Epsom salt.
Helps with some specific skin problems as Epsom salt can be absorbed through your skin.
Before using the products with Epsom salt, it is highly necessary that you visit your doctor to inform and ask details about the benefits of Epsom salt.
If you are focused on treating your fibromyalgia condition, then it will not be a problem as the doctor will be able to guide you through the steps that you should take to use Epsom salt to treat fibromyalgia symptom.
When you purchase Epsom salt, there will be instruction available along with the product itself which you can use as a reference to proceed further.
If you are not clear about something, you can search for details online or you can approach your doctor to get it clarified.
If you have to itch in the affected part, that can also be treated or handled with the help of Epsom salt.